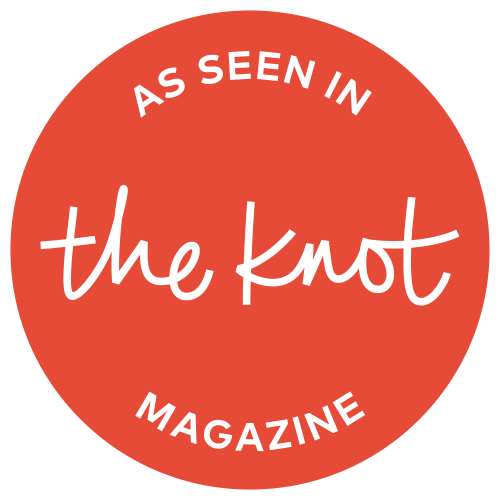 I am a professional, non-denominational, LGBTQ+, wedding officiant located in McGregor, Texas.

As an officiant and celebrant, I prioritize your happiness and am committed to making the process of planning your ceremony as stress-free as possible.

Whether you are seeking an officiant for a same-sex couple wedding, a themed wedding, or even a naked/nude wedding, I'll do it all!

I've performed ceremonies in Canada, New York, and now Texas, and have performed ceremonies in music venues, outdoors, boats, barns, botanical gardens, and in the snow on New Years eve! No matter where you plan on having your ceremony I am happy and excited to accommodate you.

Originally from Ontario, Canada, I married an American and lived in the Buffalo, New York area for close to a decade. For our honeymoon, we took the Goldwing motorcycle and hit the road!
​
From New York, we traveled across the Northern States and some of Western Canada, down the west coast to Los Angeles and through Phoenix, over to Tennessee and up through the Blue Ridge Mountains, back to Buffalo! A non-traditional honeymoon, for sure, but perfect for us! That's what I want for you - perfect for you!

I have worked and volunteered in a lot of human and animal services. Hospice, animal care, addictions, foster care, abused women, depression and mental health and in many LGBTQ+ areas for years (O.K., let's be honest, a few decades now)! If you want it in your wedding ceremony, I can likely accommodate!

I specialize in civil unions, non-religious ceremonies, LGBTQ, single and multiple religion ceremonies, interfaith ceremonies, and vow renewal ceremonies.

I am happy to learn and include anything from your religious or spiritual path such as Christian vows, readings from the Qur'an, the giving of coins, rosary lassos, and moments of meditation/recognition to those who have passed or can't be at the ceremony.
If you are Agnostic, have no denomination, celebrate an Earth-Based religion, are Pagan, or just want something a little different then I would be happy to help you craft the perfect celebration.

Whether you want to be married at sunrise on an open field, have a Star Wars themed wedding, or even have a nude/naked marriage, I can help you plan the ceremony of your dreams!
---